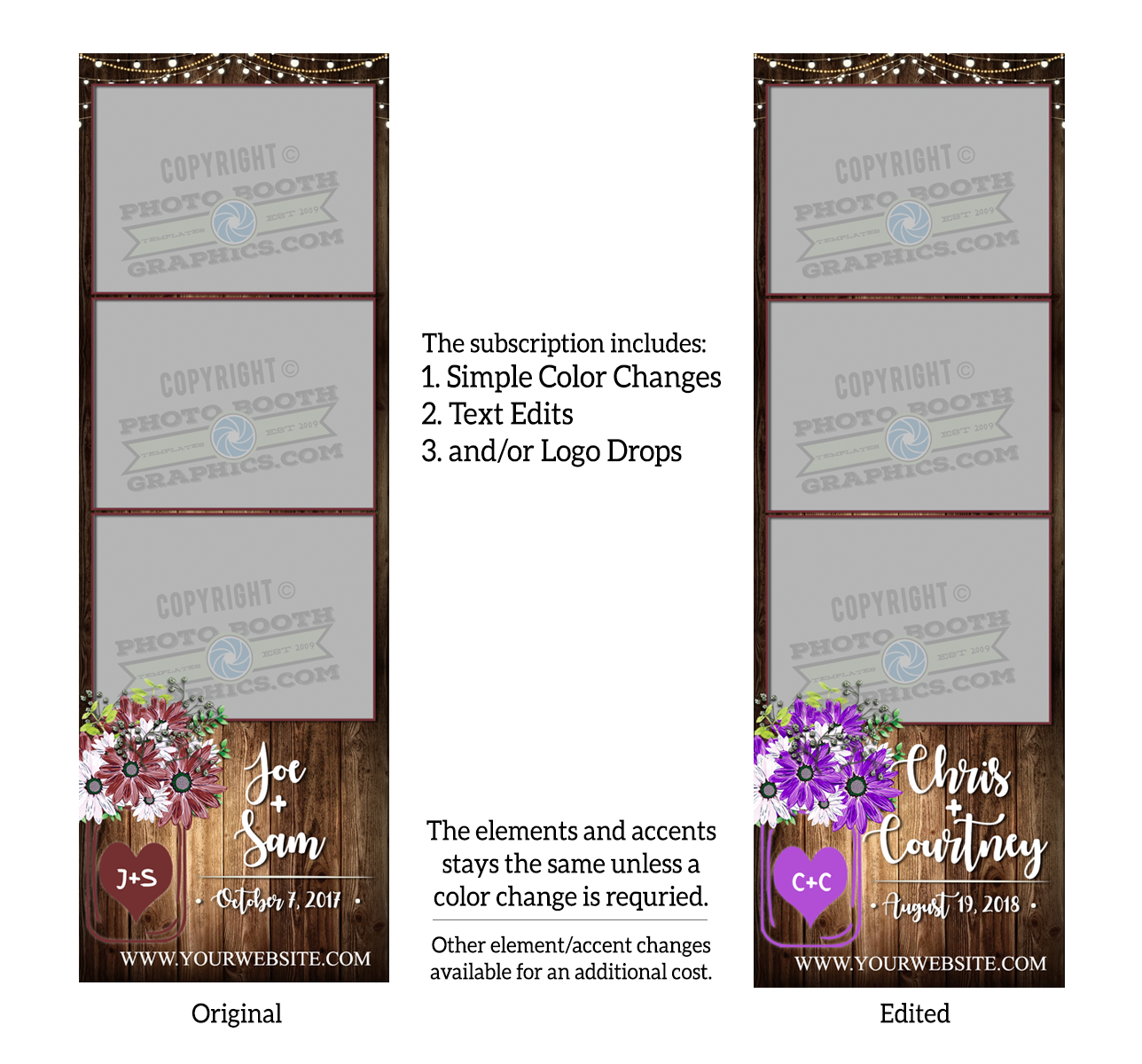 HOW IT WORKS!
Send your clients to www.templatelookbook.com let them pick out a design from the Photo Booth Graphics catalog. From there they will be able to send you and email with simple color changes, text edits, and/or logo drops.Simply have them supply these to them and email design@photoboothgraphics.com or fill out the form to the right.
*We will be releasing a widget soon that will be embedded on your website.
The subscription fee is a one time fee of $99 ($8.25/Mo) for the year.Your first design edit is free!
Pick any photo booth strip or postcard design on our site and for $15 you will receive a overlay.PNG back with a color, text or logo drop.
The png is a per event file. Each time you would like to change one of the designs it's $15. The $99 allows you to bypass having to purchase the psd plus edit fee. 
Design Sets are charged $15/template in the set. Does not include Animations, Animated Artwork, or Pop-ups.*Pricing may change at the end of the contract.
*Templates edits must be edited for a certain event. We will not make it generic.
AGREEMENT:
By subscribing to the Designer For Hire Subscription you and your company agree to a full one (1) year agreement at the rate of $99 for the year and $15/edited stock design or $30/new custom design after that. This agreement begins on the date the subscription was purchased. This is a non-refundable and non-cancellable subscription.
Member Order Form
You must create an account to continue ordering.