Thank you!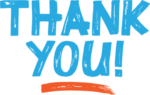 Thank you for your order! We have received your order and payment. We will start working on them quickly.
We will have a proof to you within 5 - 10 business days. Depending on the season.
I would like to order more than one overlay/preset.
We will be happy to add this to your order. We will send a second invoice to you to cover any add-ons. These will come from PayPal. If you do not have paypal that is perfectly ok. Just check out as a guest or contact Clay (clay@photoboothgraphics.com) for any other payment arrangements.
Effective August 1, 2018: We will be sending an invoice as soon as the order is placed. As soon as the order is placed we will begin working on a proof. For more info visit: https://photoboothgraphics.com/faq/