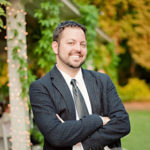 Hi there!
Thank you so much for visiting my site. I'm Clay Moore. I am a graphic and website designer. I received my BA in Communications from the University of Texas at Arlington. I own an entertainment company called Moore Music Entertainment. Graphic design is a creative outlet for me! I have taught Graphic Design at Mount Pleasant High School, Mount Pleasant Junior High, and North East Texas Community College. I also visit local businesses and offer one on one adobe classes to their marketing departments.
In 2009, I purchased my first photo booth. Mainly for my wife to be able to have something to do while I was DJing an event. I currently own three booths today. One DSLR and two iPad Booths.  I met a gentleman named, Scott Harris on a group dedicated to photo booths. He taught me how to do photo booth strips. This is where Photo Booth Graphics Design Shop was born. I was already doing custom graphic designs for logos, brochures, ads, banners, etc. Why not just add another style of art right? This has become a passion! I really enjoy the creative outlet that this gives. Since 2009 I designed over 1,000 templates, footers, and screens.   Each template I design I put money into my children's college fund.
In February of 2012, I met Dave Stephenson, the creator of the Photo Booth Network. Shortly after meeting Dave, he invited Scott Harris and I to become the first admins of the PBN. I held the position of admin until March of 2016 when my first daughter was born, Holland.
If you need help with branding or custom templates please feel free to reach out! clay@photoboothdesignshop or on our facebook page. www.facebook.com/photoboothgraphics